Fort Worth Vandalism & Criminal Mischief Attorney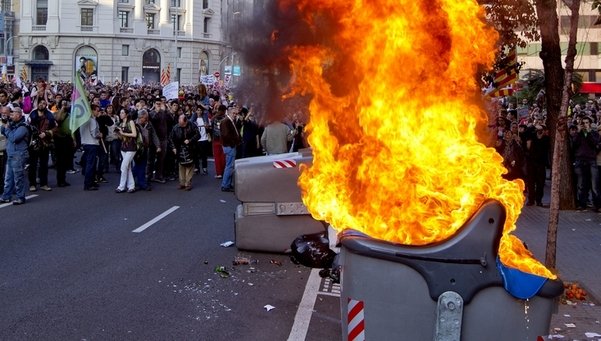 How do you handle Vandalism and Criminal Mischief cases?
Criminal Mischief and Vandalism cases can vary from one another greatly. I obtain information from the witnesses present when the alleged crime occurred. Police officers are required to make snap judgments in the course of their jobs, so the actual events that occurred may differ from the events contained in the police report. Criminal mischief and vandalism cases can rely heavily on circumstantial evidence.
Is it important to determine the underlying facts?
Criminal mischief generally involves either destruction of another person's property or marking another person's property. In some cases there are not many witnesses to the actual act of destruction or vandalism.
If the damage is significant, prosecutors can charge criminal mischief as a felony. This depends on the amount of damage caused to the property. The law measures the amount of damage in dollars and cents. The difference of penny can change a felony into a class A misdemeanor.
What paperwork do you like to review?
In addition to police reports, I need to review a list of all the persons present when the property was damaged or marked, any photographs that exist, and any paperwork from my client's bondsman.
Some attorneys are bondsman; can you write a bail bond in my vandalism case?
I believe that it is my job to zealously and ethically represent my clients. In many cases, interests of bondsmen and attorneys do not conflict. However, the interests of a bondsman and attorney can change. This is because the attorney owes a different and more strict ethical duty to the client. Bondsmen have risked a lot of money. Lawyers need to protect their client's interests at all times. I do not write bail bonds because I believe it could conflict with my client's interests.
Can I get my records sealed, expunged or hidden?
Convictions for criminal mischief cannot be expunged, but can be hidden with an order of non-disclosure. However, the court can always order the records expunged if the court or prosecutor dismisses the criminal mischief or vandalism charges or if the jury or court acquits the person.
What is a property crime?
Property offenses to be one general class of offense that can easily be divided into two subsets. A property crime is any offense that requires proof that the victim owned or had the exclusive right to use a piece or real or personal property. In general, property crimes either involve a taking or a trespass.
A taking occurs when one person takes or destroys something from another person. 
This includes thefts, criminal mischief, unauthorized use of a motor vehicle, and robberies.
A trespass occurs when one person is on the property of another. 
Criminal trespass and some burglaries.
Contact Fort Worth Vandalism & Criminal Mischief attorney Brian Newman.