Fort Worth Drug Possession Defense
How do you approach possession of controlled substances cases?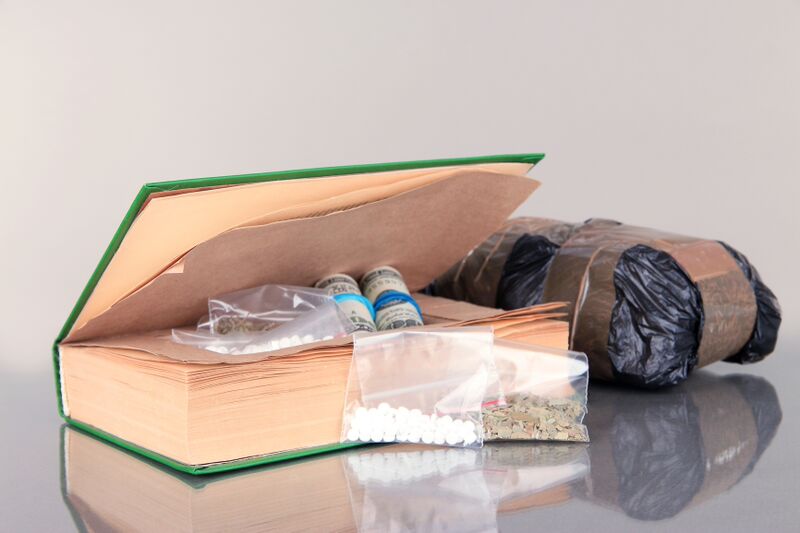 I approach each case by meeting with the client in my Fort Worth office. At this meeting, I learn the underlying facts in the case. I also learn about what the client wants to have happen and what is at stake for the client. After reviewing all aspects of the case, the client and I discuss and prepare a strategy to best resolve his or her case. In many cases, a drug charge is the first court case in their lives. They are often scared that this case will ruin their whole lives.
Can you promise to get my drug case dismissed?
Two of the most important things in the course of my representation are honesty and trust. These concepts apply to both the client and me. It is important that I am honest and trustworthy from the perspective of the client. When a person calls my office, the caller is afraid. It would be inappropriate to prey upon this fear by making false promises.
Despite the common advertising strategy, no attorney can promise to get your drug charges dismissed in any case.
Does this mean you cannot get my possession case dismissed?
No. Whether the prosecutor will dismiss a case depends on the facts. It is just not possible to promise anyone that the State will dismiss their case.
What if it was just marijuana?
The level of offense that a number of factors including the substance the person allegedly determine what a prosecutor charges possessed.
Texas has some of the toughest drug laws in the United States. Marijuana possession can be charged anywhere from a Class B misdemeanor to a First Degree Felony.
What benefits are there to developing a strategy?
During a client's case review, I assess what options the client will have to dispose of his or her case including trial, probation, and alternative programs like diversion and drug court.
Misdemeanors are punishable by a fine and/ or jail time. The court has several options. The court can order a person to pay a fine. Courts can also order a term of probation for many drug charges. During probation, the court orders the person abide by strict conditions. Depending upon the type of probation, the court may not find a person guilty even if he or she pleads guilty.
Tarrant County has alternative programs. There is a drug court program and a diversion program in Fort Worth. For more information about the Diversion program click here to read "" at the Defend Your Future blog.
Some attorneys are bondsman; can you write a bail bond in drug cases?
I believe that it is my job to zealously and ethically represent my clients. In many cases, interests of bondsmen and attorneys do not conflict. However, the interests of a bondsman and attorney can change. This is because the attorney owes a different and more strict ethical duty to the client. Bondsmen have risked a lot of money by writing the bond. Lawyers need to protect their client's interests at all times. I do not write bail bonds because I believe it could conflict with my client's interests.
Can you get my records sealed, expunged or hidden?
Convictions for drug offense cannot be expunged, but can be hidden with an order of non-disclosure. Additionally, the court can always order the records expunged if the court or prosecutor dismisses the drug charges or if the jury or court acquits the person.
What is possession of a controlled substance?

Generally, a possession of a controlled substance offense occurs when an individual has within their care, custody, or control a substance that the legislature has outlawed in the Texas Health and Safety Code.
What substances are controlled substances?
Although there are many more substances listed in the Health and Safety Code, an incomplete list includes Marijuana, Cocaine, Methamphetamine, Heroin and other opiates including pharmaceuticals.
How much is a gram?
The Health and Safety Code uses standard measurements (pounds and ounces) for cases involving marijuana and metric measurements for most other controlled substances.
Technically, a gram is 1/454th of a pound. In the context of cocaine or heroin, a gram is approximately the size of a sugar packet.
Possession of a controlled substance Penalty Group 1
Health and Safety Code
It is a drug offense listed in the section 481.115 of the Texas Health and Safety Code.  It is often abbreviated as Poss CS U/1G PG 1 or POSS CS PG 1 = 1G<4G
Substances
There are a huge number of substances listed in Penalty Group 1 (or PG 1).  Included in Penalty Group 1 are Heroin, Cocaine, Gamma hydroxybutyric acid (GHB), methamphetamine, opium, and morphine.  There are many more substances listed in PG 1
Elements
The state has to prove that
The defendant intentionally or knowingly,
Possessed a controlled substance, and
That substance is listed in penalty group 1 or PG 1
Penalties
Penalties for possession of a controlled substance in penalty group 1 are determined by the amount of the substance the person possesses.
Less than one gram is a state jail felony (punishable by between 6 months and 2 years in a state jail and a fine). 
Possession of at least one gram but less than 4 grams is a third degree felony (punishable by between 2 and 10 years in prison and a fine).
Possession of at least 4 and less than 200 grams is a second degree felony (punishable by between 2 and 20 years in prison and a fine). 
Possession of at least 200 grams and less than 400 grams is s a first degree felony (between 5 and 99 years in prison or life and a fine). 
Possession of at least 400 grams or more is a felony punishable by 10 to 99 years or life in prison and a fine not to exceed $100,000.00. 
Prison time can be ordered for possession of a controlled substance  A defendant may also be eligible for probation
Purity